A New California Law Was Passed Creating Confusion…
On September 21, 2018 a new California law was passed.  Governor Jerry Brown signed and approved into law an amendment to the Health and Safety Code relating to automatic garage door openers requiring battery backups. Starting July 1st, 2019, automatic garage door openers must be designed and installed with a backup battery.  This is so that they will function during a power outage.
How does this pertain to you? It's as simple as this, does your garage door function when the power goes out? At least five people died during the Northern California Fires in 2017. Existing law states that automatic garage doors must adhere to specific safety requirements including a reverse safety device.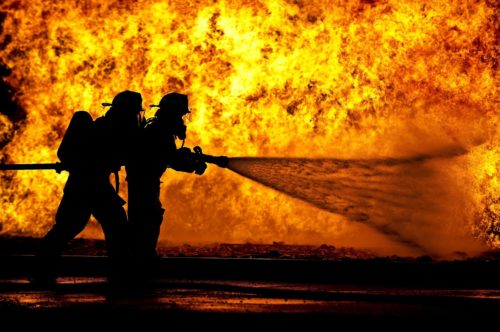 Batteries Not Included
Although voting for more safety is always a no brainer, the new California law related to the garage door opener battery backup, has not been without its critics. This bill was opposed by the trade group Door & Access Systems Manufacturers Association International.  They argued that backup batteries require regular maintenance.  The bill should make clear "garage door openers with backup batteries are not designed to serve as life safety devices.  They continued to say, "That they should not be relied upon to provide a means of egress from a garage during an electrical outage."
What the Critics Say
While these people obviously do not want to jeopardize the safety of residents, many critics claim that this could lead to expensive legal compliance problems for both garage door opener manufacturers and homeowners who are soon to replace their garage doors after July 1st. For instance, the new law virtually bans all AC motors. This is because battery backup systems are only available on DC motors.  DC motors are not ideal for many types of garage doors. For instance, heavier, fully custom garage doors often require an AC motor to be able to lift them.  Yet, the new bill effectively outlaws AC motors.  This means that manufacturers will have to get creative if they are to comply with the battery backup laws for their larger doors.
Wouldn't uninterrupted continuous Emergency Power Back-Up Systems solve this problem?
Automatic Emergency Standby Generators, which automatically switch on during power outages, seems to solve all the issues related to this problem.