Generator Maintenance & Services
Need help with your generator?
Our installation, repair and generator maintenance crews are highly trained professionals who will help keep your system running.
Call Today (818) 787-1470
Generator Maintenance & Service
LT Generators offers several Generator Maintenance Programs to help extend the life of your generator. Proper maintenance assures optimum operation of your unit.  Generator engines are similar to auto engines.  They need to be serviced regularly. By servicing your equipment, you are extending the life of your generator. When a power outage occurs, and your generator is properly maintained; it will operate optimally.  All of our generators come with a standard five (5) year limited warranty. We can extend your warranty to a ten (10) year limited warranty on your generator, transfer switch, and installation.   
LT Generators' team of employees are dedicated to providing our clients with the highest quality of care and service. Our office staff work hand in hand with our service technicians and install teams to communicate all the necessary details and information to complete jobs with the highest standards.
As licensed Electrical, Plumbing and General Contractors, we will install and service your generator professionally and to your satisfaction.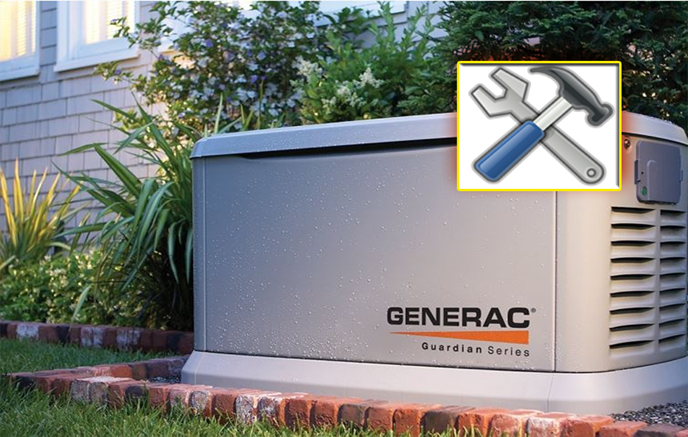 Repair
LT Generators is committed to providing customers with unsurpassed product support. Contact us with any product maintenance, repair, or warranty questions you may have. We are factory trained and certified to work on Generac products, even if you didn't purchase from us. Our certified technicians offer timely repair and preventive maintenance for your residential or commercial standby generator.
Monitoring
We provide and install remote monitoring systems that track your generator 24 hours a day, 365 days a year. This device will immediately alert us and you when your generator is running, needs service or has an issue. Here are a few Key features it offers: Alerts for – Low Battery, Fuel Pressure and Levels, Engine Temperature, Oil and Coolant, Voltage…more. The monitoring system helps track your unit's functions and operation, so when a power outage occurs your generator starts and runs without a problem. We offer several programs for remote monitoring – Call us today at (818) 787-1470 or complete the contact form above for more information.
Diagnostics
Diagnosing issues with your generator can be challenging.  Let our certified generator experts handle your concerns and get to the bottom of any technical issues.