Propane Tanks
We sell and install back-up propane tanks as a secondary source of fuel in the event natural gas is not available or is compromised. We stock a variety of sizes to accommodate your living needs. 
PROPANE BACKUP FUEL TANKS (to run your generator when natural gas is lost)
Propane Tank Size and Run Times (in hours – approximately)
| | | | |
| --- | --- | --- | --- |
| Generator Size | 50 Gallon Fuel System (2)25 Gal. Tanks | One 120 Gallon Tank | One 499 Gallon Tank |
| 7.5-10 KW | 46-50 hours | 90-100 hours | 400 -450 hours |
| 14-24 KW | 24-30 hours | 48- 60 hours | 200 -225 hours |
| 27 KW | Not Available | 50- 70 hours | 300 -350 hours |
| 48 KW | Not Available | 35- 55 hours | 103 -196 hours |
Remote Monitoring
We provide and install remote monitoring systems that tracks your generator 24 hours a day, 365 days a year. This device will immediately alert us and you when your generator is running, needs service or has an issue. Here are a few Key features it offers: Alerts for – Low Battery, Fuel Pressure and Levels, Engine Temperature, Oil and Coolant, Voltage…more. The monitoring systems helps to track your unit's functions and operation, so when a power outage occurs your generator starts and runs without a problem. We offer several programs for remote monitoring.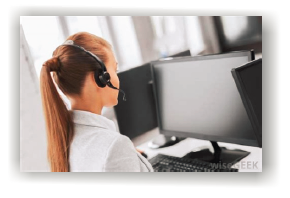 LTmetrix
Remote Monitoring & Control Solutions

Call Us For Pricing
With the ability to monitor your Generator from our office, we will always know of any changes or issues your generator may experience before you encounter them; including emails & text alerts when generator is running.
Surge Protectors
When power outages occur, your home or business becomes vulnerable to electrical surges and spikes which will damage your equipment. We provide and install Surge Protectors that could protect your computers, printers, copiers, televisions, stereos, phones, security systems, medical devices and any other electrical device. The Electric Companies will not pay for any damages. Surge Protectors are an invaluable investment.
WHOLE HOUSE SURGE PROTECTOR
Protect your TV, Home Theater, Home Automation, Smart Home, Computers, Phone and Security
Systems & Cameras and any other electrical component on any panel from surges
and spikes. Every time you lose Power your home becomes vulnerable and the electric Company
will not pay for your damages. This is the best investment you can make to protect all of your
equipment at once.
| | |
| --- | --- |
| 200 Amp panel |      |
| Twin 200 AMP panels need two-200 Amp Panels  |      |
| 400 amp panel |      |
| 600 amp panel |      |
| 800 amp panel |      |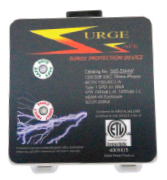 Comes with a 15 Year Limited Warranty
Uninterruptible Power Supply (UPS)
Our UPS systems provide temporary power when the utility power fails, and the (30) seconds it takes for generator to transfer power. There is no way around this gap in power. The benefits of a UPS system are invaluable. No lost data, no reprogramming devices, electronics continue working, prevents power surges or spikes, power disturbances and more. Our systems are generator friendly, not all UPS system are compatible. No more blinking lights or waiting for your equipment to reboot. Protect your devices.

SMALL For small appliances Laptops, work stations, alarm, camera and phone systems.
MEDIUM Covers the same as the small unit plus larger computers.
LARGE Covers the same as the medium unit plus surround systems with TV's.
EXTRA LARGE Covers the same as the large unit plus gate systems.
Earthquake Valves
We stock a variety of sizes for installation on your natural gas line. Earthquake valves are designed to automatically shut off your natural gas line when a sizeable earthquake occurs. This device will protect your home or business from gas leaks. 

Power Failure Pathlighting – Wall Switches – Outlets
Instantly provides 1.5 hours of light during a power outage. Can double as a night light. Lights your path to exit your home or office. We supply and install these products.
Extended Warranties
All of our generators come with a standard five (5) year limited warranty. We can extend your warranty to a ten (10) year limited warranty on your generator, transfer switch, and installation.
Referral Program
For any referral that leads to a new generator installation, you get a Free Generator Maintenance.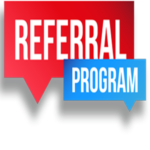 Interested in Our Other Products?
  Contact Us to Learn More